Even though I know it's wrong, you turned my life into a country song and I keep playin' it, on repeat.
Le feels:
Ah, where to start? First of all, I love this author. Adore her. She is awesome. I read a paranormal book she wrote under a different name. Christabel by Suzanne Sullivan. I was blown away by it so I knew I wanted to read more books of her. Whether or not they are the same genre. I actually haven't read too mant New Adult books yet because my main genre has always been paranormal types of books. But I really wanted to know if this one was going to be as good as her other book. Guess what? It was even better!
Also when I checked out some reviews of it on Goodreads I was thrilled to see how possitive they were. 4 stars, bam! 5 stars, bam! It got me even more excited to read Girl With Guitar and I'm so glad I read it! Personally for me this is one of the best damn books I've read so far in 2013.
Girl With Guitar is about eighteen-year old Kylie Ryans, who feels first and thinks second. Her passion and dream is music. She wants to make it big as a country star.
When Kylie's bitch of a step-mother, Darla, kicks her out of the house after her dad died in an accident, she leaves her home town to go to Nashville to make her and her dad's dreams come true. As she starts waitressing to save money to make a demo, a chance presents itself to join a tour with Trace Corbin, hot shot country music superstar. This would be the perfect opportunity for Kylie. Maybe even her big break! If only Trace wasn't hell-bend on destroying his carreer by drinking his troubles away and hooking up with girls. It might just be the end of his carreer entirely and ruining any chance Kylie has to even start out.
As soon and as short it was, I got hooked by the prologue. I'm not kidding. I read it and I had to put my Kindle down to take a moment for myself and trying to not burst into tears. It was a kind of sad beginning but perfect and beautiful. I knew I was going to love this book and that there would be no turning back for me now.
Other than the prologue the thing that kept me reading was definitely the main character, Kylie. I love her! Why can't more characters be like her? She's sassy, doesn't think before she acts. Like what's been said in the book, she feels first and thinks second. Her love for music might be rivaling even my love for books.
She's also so courageous. Life kept throwing crap at her but she fought on to make her dreams come true. You can't not admire that about her. She's a fighter and puts Trace in his place, as he deserves when he acts like a total asshole. You go, girl!
Which brings us to one of the other favorite things in this book, if not the favorite thing...
Enter
Trace Corbin
, country music super star!
Trace Corbin should come with a warning label: highly addictive.
What can I say about him other than; hot damn!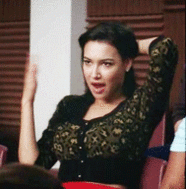 That man brings sexy to a whole different level with his singing, shirtless cooking and mud fights!
But of course, he's more than just a pretty face. Under all his troubles, drinking, flirting and overall jackassness there's a decent guy there. One who really cares about his family, even when he did go through hell in his childhood, and Kylie. And of course his music.
Okay, and yeah, he was hot as ten hells and could sing a girl's panties right off of her.
He and Kylie are something. Right from the start their conversations or I should say bickering screamed sexual tension! I love that.
He can't believe Kylie actually stands up to him. No one ever really does and when they get to know each other better they both see that there's more to each other than the eye meets. This makes for one hell of a New Adult book if you ask me.
One of my favorites scenes was this one moment (I'm not going to say too much because I don't want to spoil it for other but I just gotta say something) where Trace sings to Kylie one morning because it means so much to her. I was literally flailing my arms like a demented muppet because I felt so much emotions and just ahhhh! THE FEELS!
The writing is so damn good, I can't get over how good Caisey writes! I had to slow myself down because I didn't want to finish it in one setting. I wanted to savor this book so I could read it for days. It was hard but I managed to slow it a little bit at least. Caisey Quinn has a way with telling a story that some authors, who have written so many books don't even get close to. Seriously! There were also lyrics written into it, songs that Kylie wrote herself, and I found myself, even when they were not real life songs that I know, to have them in my head and almost singing them. Something like that never happened to me but I loved it. So pleasantly surprised I was!
I felt like I knew these characters for years when only I knew them for a few days. I cared for them, and not only Kylie and Trace. There were so many loveable characters, like Trace's sisters. Especially Rae, she's the cutest. I also loved Tonya, who gave Kylie some pretty great advice that actually landed her the gig of the tour. Also Trace's manager Pauly was awesome and so kind to both him and Kylie. I cared for them all.
And boy, will I miss them. So I gotta say, I'm so glad there's coming a second book (called Girl on Tour). I can't wait to find out more about Kylie and Trace.
I must also mention the romance. I almost always need romance in a book and in this one if definitely did not disappoint. The sexual tension was making me nuts. Pulling in and pulling away! Just argh! When when they did got together it was perfection!
Until of course all hell broke loose and I wanted to smack both Kylie and Trace for not getting their act together and make them see how perfect they are for each other and how they should be together.
Anywho... I might not know a lot of country songs and music yet but this book has gotten me to start to love this genre. I never really felt for it until Girl With Guitar. I gotta admit I'm a little obsessed now with this music. When Caisey Quinn mentioned Blake Shelton, Miranda Lambert and Jana Kramer I couldn't help but laugh because for the last few days I have been listening like crazy to songs by all of them. And I so love their music! So thank you, Ms. Quinn, for opening a whole new world of music for me.
I also listened to Dark Side by Kelly Clarkson and Hard to Love by Lee Brice as they are mentioned both in Girl With Guitar and on Caisey Quinn's website and I must say those songs are perfect for Kylie and Trace. They've both been on repeat a A LOT and I especially love Hard to Love, it's so Trace. <3<br/>
Girl With Guitar is a perfectly, cute read with steamy romance that makes me want to listen to country music on repeat non-stop. Kylie and Trace have a powerful attraction that makes me sigh and swoon, combine it with their shared love for music and you have fireworks!
I loved this book immensely and I would recommened it to everyone I know! I mean it, go read it now! You will NOT be disappointed in the least.